I recently had the honor of illustrating "Team of Steves: Book I", the first in a a three-part series from my friend and Saturday Night Live producer Scott Weinstein. I reconnected with Scott while I was working on a
freelance project with NBCUniversal for the 2018 Winter Olympics.
 It was great to reconnect with him, and I was absolutely thrilled to be asked to illustrate the book covers for his then-upcoming series of books
Team of Steves.
WHAT WOULD YOU DO IF YOU CAME FACE TO FACE WITH THREE OTHER VERSIONS OF YOU? 

Steve Buchmann is having a rough year. His dad's awful girlfriend is moving in. His bitter physics teacher is trying to drive him out of high school. And his mentor is about to run the same experiment that killed Steve's mom. 

But when that experiment fails once again, it brings Steve face-to-face with three versions of himself from DIFFERENT DIMENSIONS. They may look like him, but they are nothing like him. And those differences may be the key to solving all of his problems… if they don't destroy his life in the process.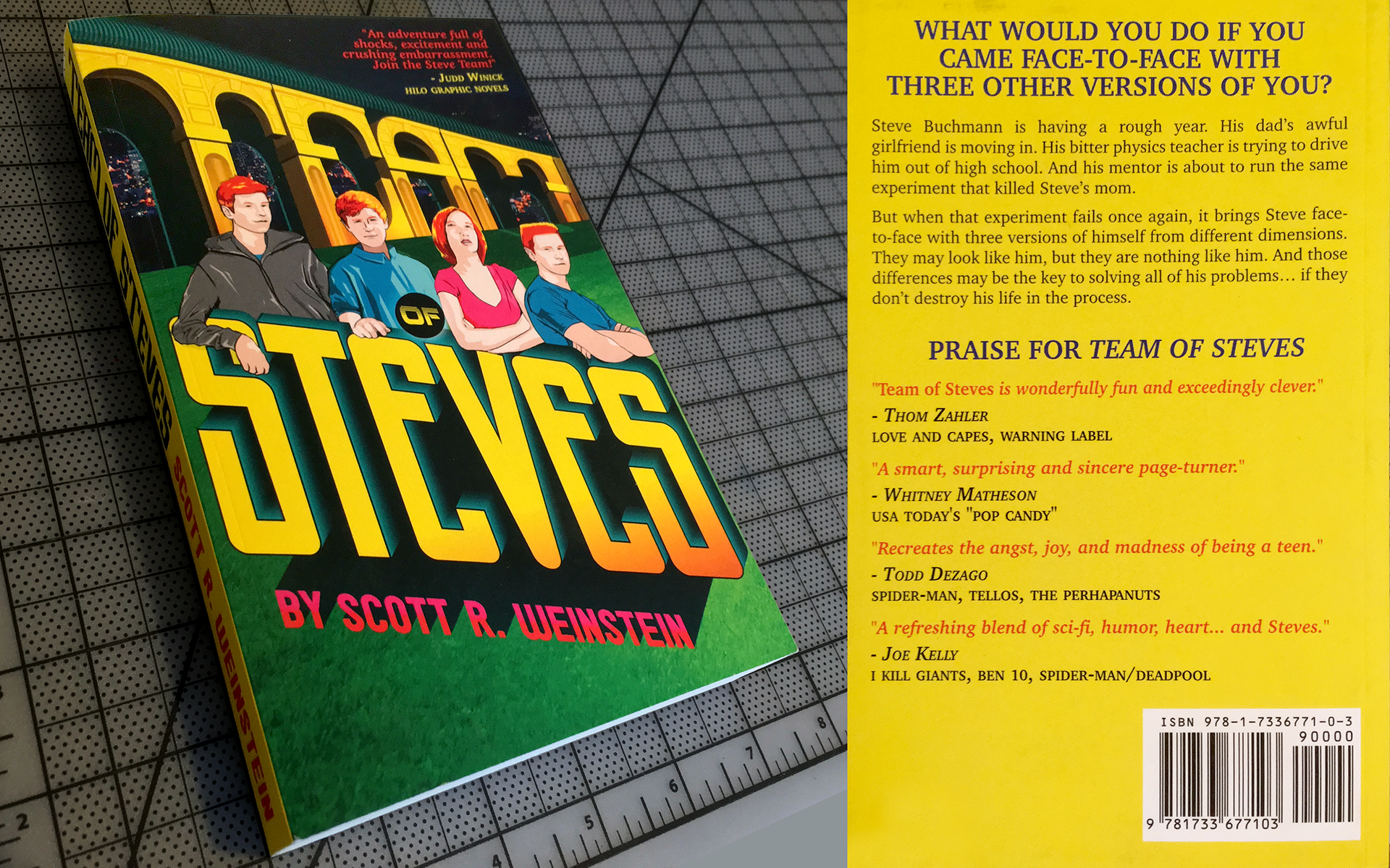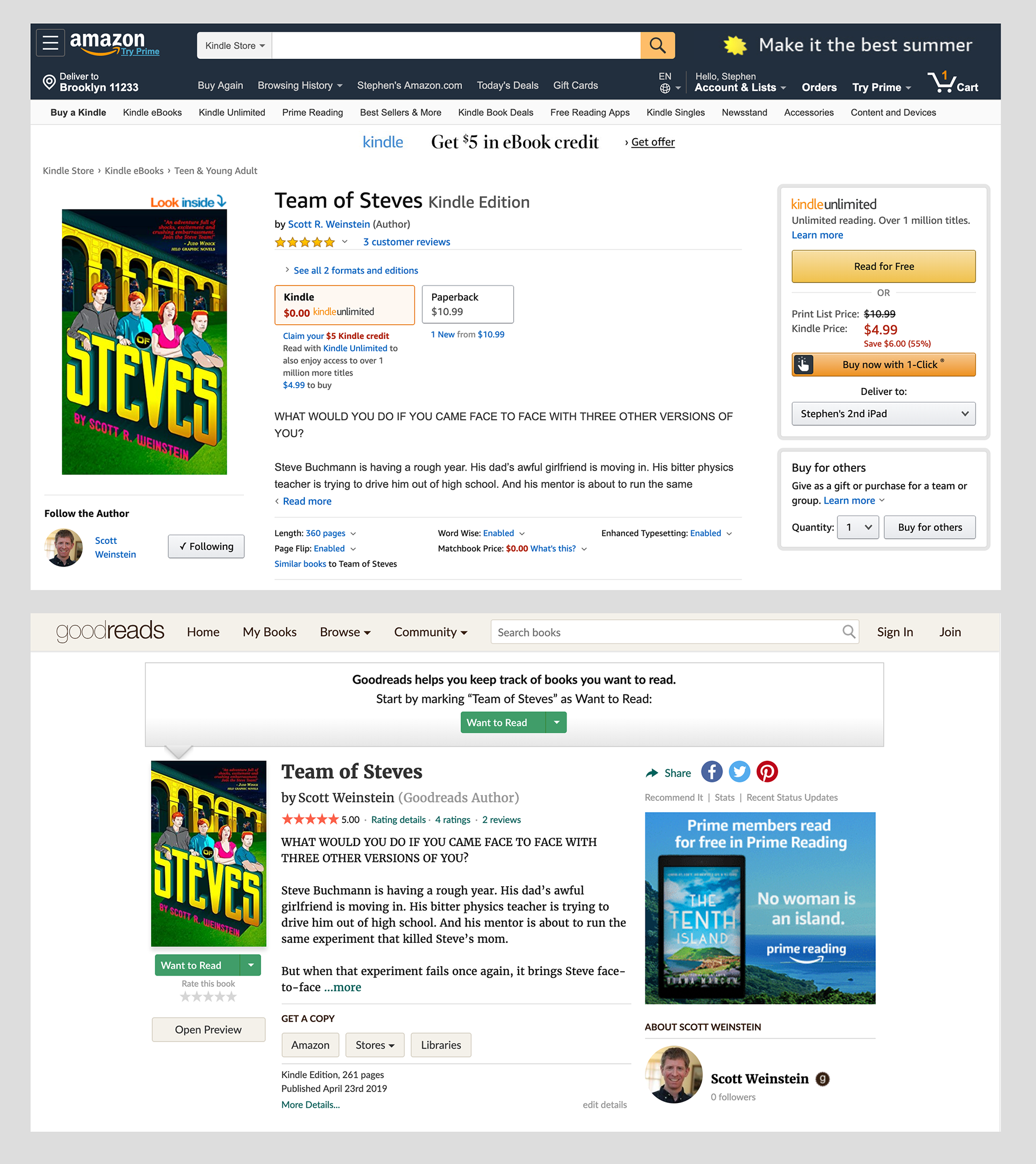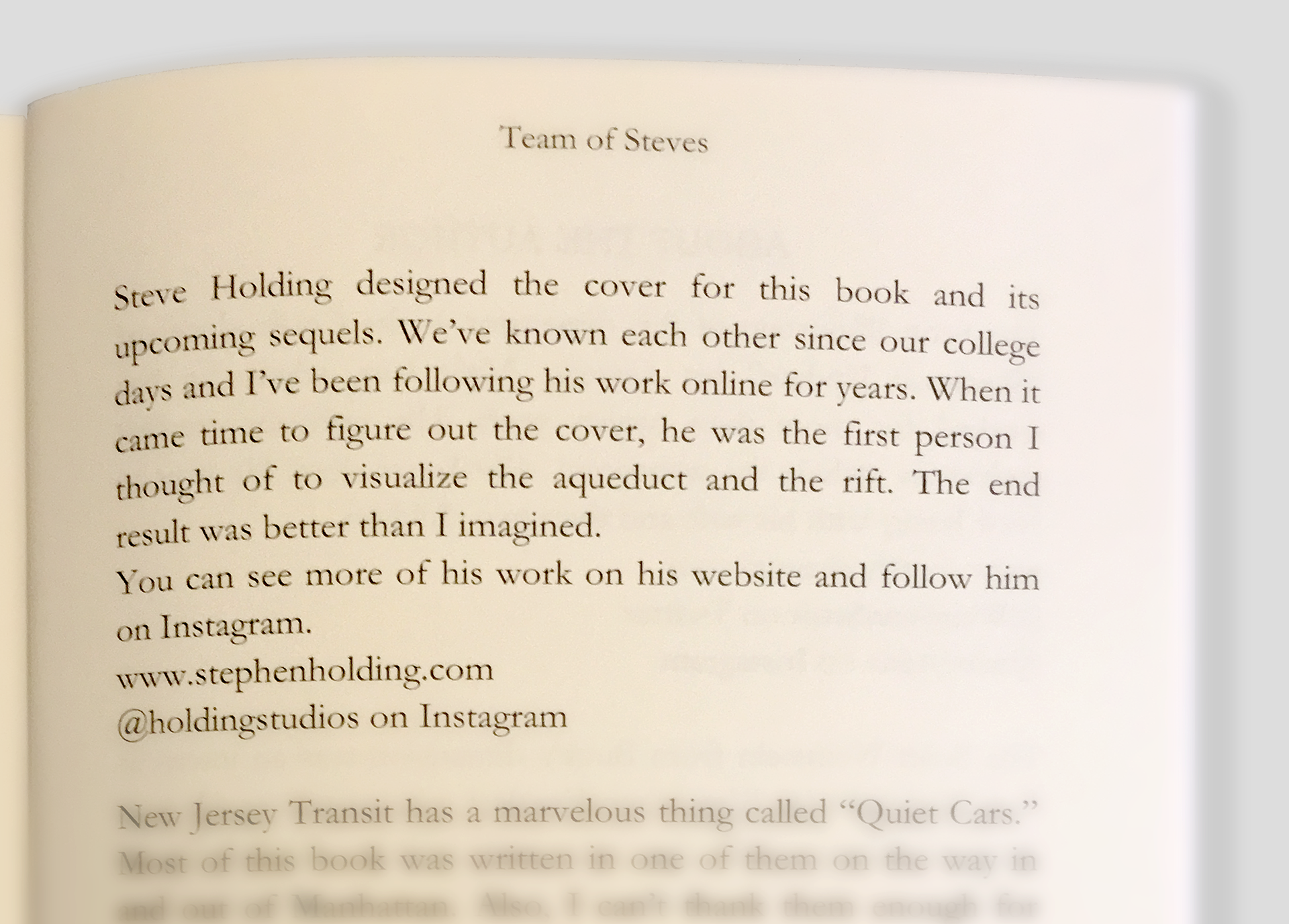 I am currently working on the cover for books II and III, so stay tuned in the coming months for a recap as these next volumes are released. In the meantime thank you for checking out this project and come back soon for more updates!