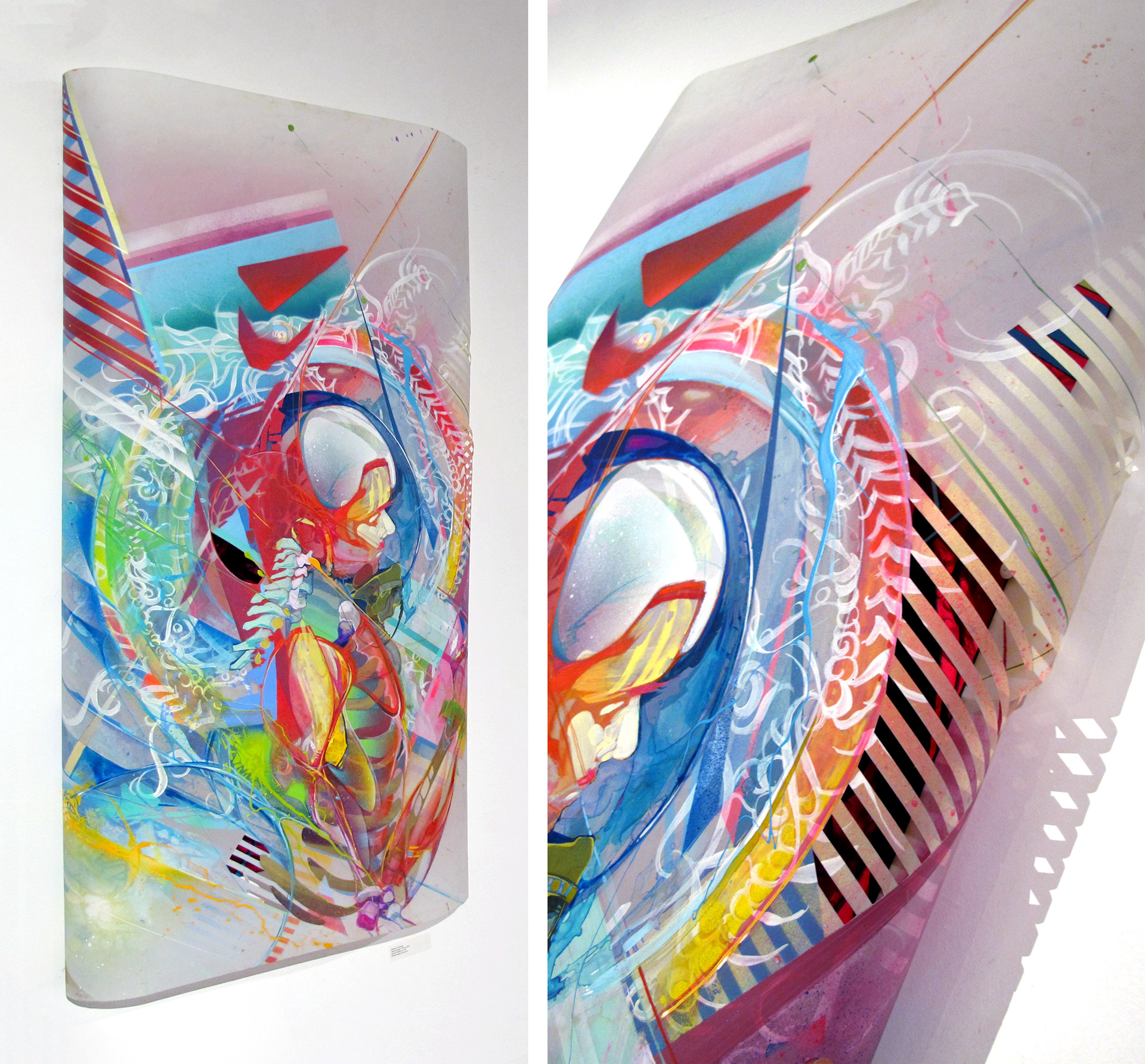 I recently installed my most recent piece "Microcosmic Orbit" at the Thomas Young Gallery in Boston for their group exhibition "A Group Thing". The original 32" x 42" vellum painting was installed over an enamel on perspex panel which I painted on-site prior to the exhibition. I could have painted the inner panel before traveling to the exhibition, but I wanted to take the collective energy and excitement that occurs before this type of large group showing and translate that feeling directly into my process. In this way the results are completely unique to that once period in time and could not exist otherwise.
In terms of technique, this piece symbolizes new ground for me as I continue to find ways of bringing my two dimensional paintings into a sculptural context. In terms of concept, this piece represents a merger between my abstract and figurative works. The outer vellum layer representing the notion of physical appearance, while the inner perspex panel represents the inner self, which is expressed in purely abstract terms.
Spraypaint on red mirrored Perspex
18"x36"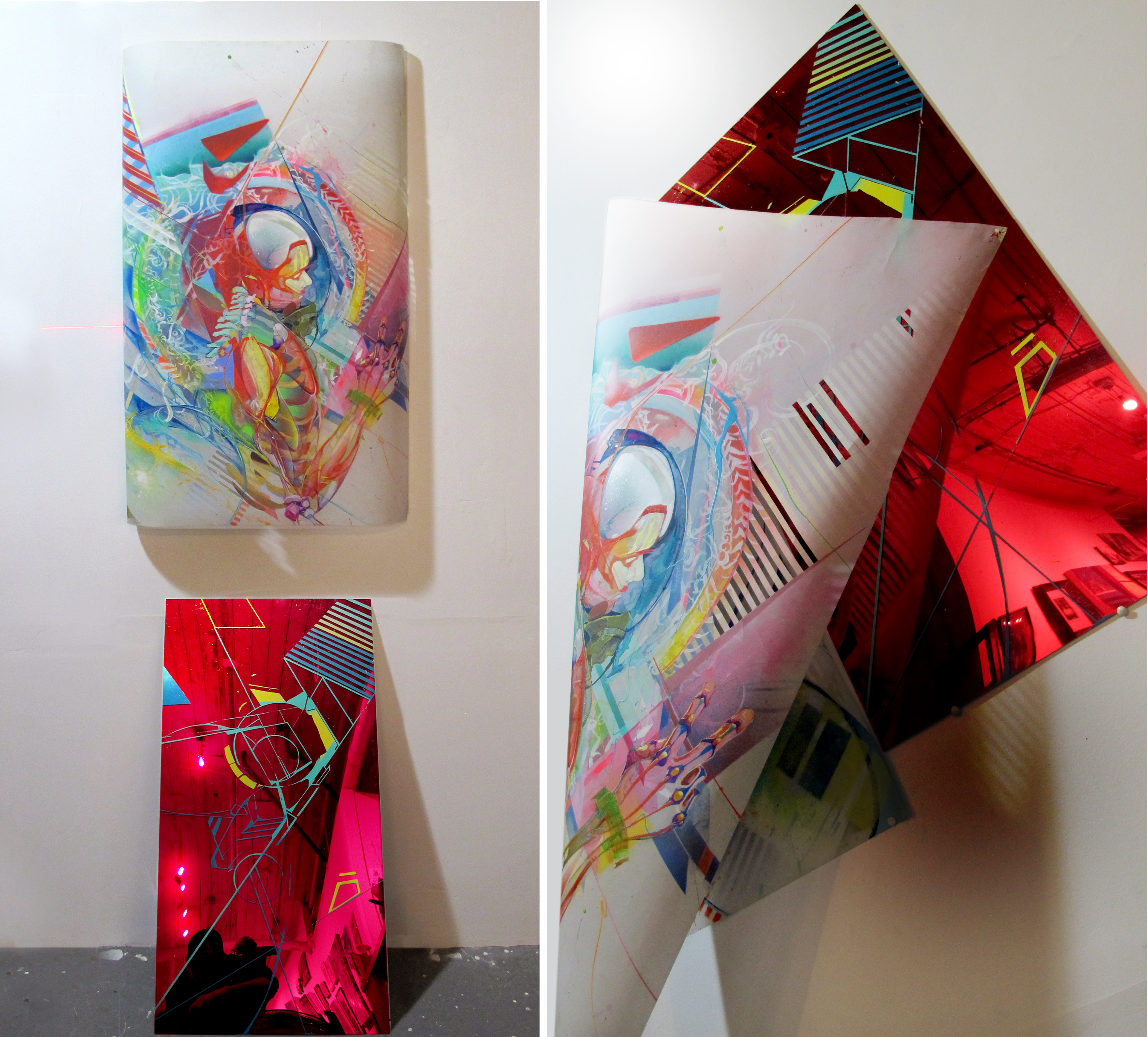 Installing the perspex panel behind the wall-mounted vellum sheet.

The Perspex panel installed. The top vellum layer is painted on the front and back, with the back painting being reflected on the surface of the red mirrored Perspex and visible through a series of horizontal cuts on the right side of the vellum. The result is the ability to view the front and back of the vellum layer simultaneously.