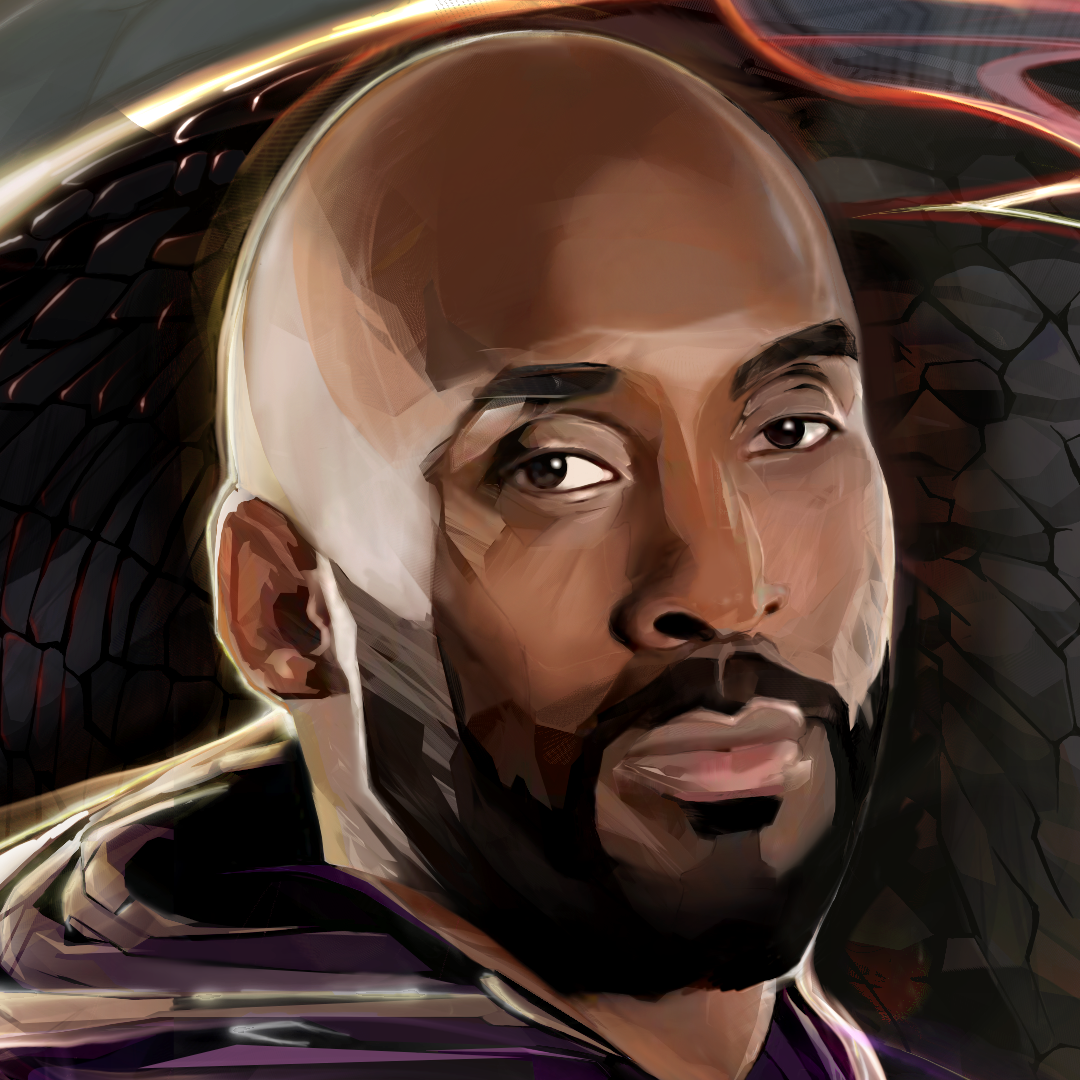 I had been familiar with Kobe Bryant since his early days playing for the LA Lakers, but it wasn't until I began designing basketball graphics for Nike Asia Pacific Apparel that I really became familiar with his uniquely dynamic playing style. I especially responded to how he would drop his center of gravity right before he would go on the attack, similar to how a spring contracts prior to being released.
However it was what happened after this contraction that truly set Kobe apart. It was like watching a focused explosion of energy that would render even the most skilled defenses stunned, dividing them and leaving them on their heels. It was this attacking style that also made Kobe capture that level a serious threat on the Soccer pitch, as he played in Italy as a child when he moved there at the age of 6 with his father and NBA star @joebryant. However he ultimately applied his talents to Basketball, and the rest is history.
@giannabryant was determined to follow in her father's footsteps, and with Kobe's help coaching her she very well could have done so. With aspirations to play for @Uconn and later the @wnba, she was frequently seen alongside her father and expressed her determination to follow his path and rise to greatness, both in life and in basketball. However after the tragic events that happened on January 26th of this year, the world will sadly never know.